Redwood County 4-H Federation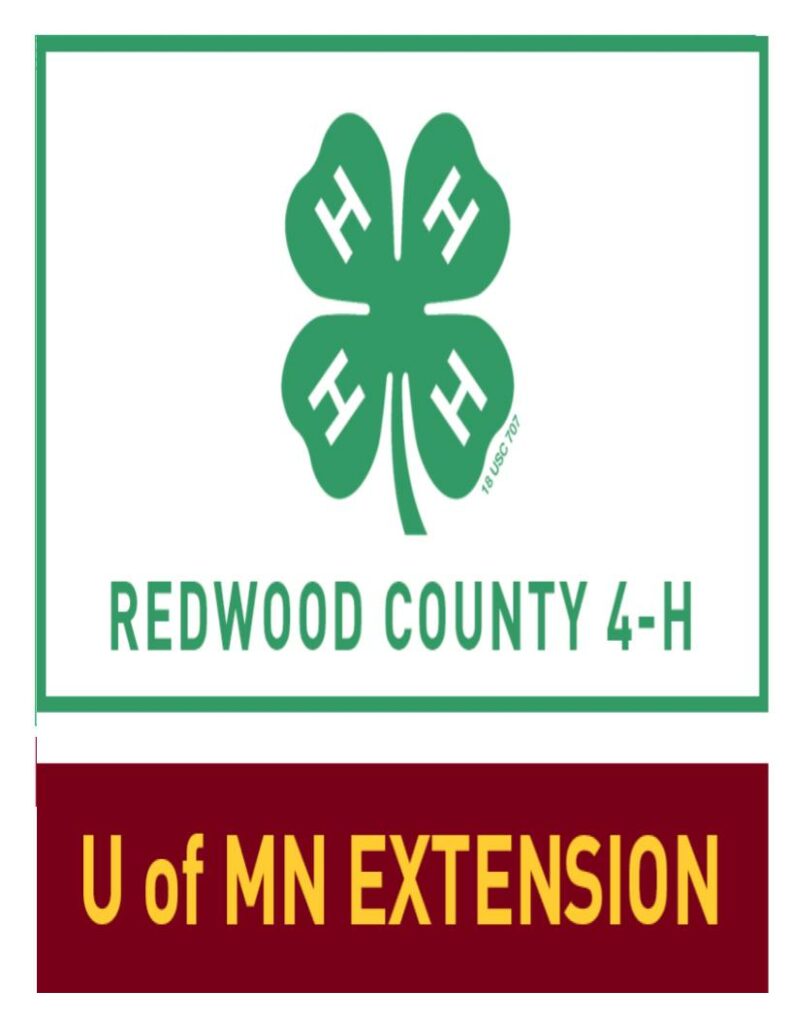 403 South Mill Street, Redwood Falls, Minnesota 56283
Redwood County 4-H is a non-profit organization  and is part of Minnesota 4-H.    Our focus is hands on experiential learning opportunities for youth grades Kindergarten through one year post high school.  We work with youth in 4-H Community Clubs, 4-H Project Clubs, and site based youth programs throughout Redwood County communities.  Our programs are donor funded or fund-raised by local 4-H youth.  We also have a Redwood County 4-H Federation Endowment we have recently opened as part of our program sustainability program initiated by our 4-H Federation.  Our current goal is to raise $100,000 for our endowment.
Thank you for your consideration in supporting our Redwood County 4-H youth development programs!  Your thoughtfulness will go a long way to bring our educational programs to youth for years to come!
Redwood County 4-H Federation will accept donations directly for program and club donations. All donations can be accepted in our Redwood County 4-H Extension office by mailing donations to Redwood County 4-H Extension PO Box 130, 403 South Mill Street, Redwood Falls Mn 56283 with checks written to Redwood County 4-H and notation of endowment.
One other option is to direct endowment funding to the University of Minnesota Endowment with notation of funding for Redwood County 4-H. https://give.umn.edu/contact