Farmers & Merchants State Bank of Springfield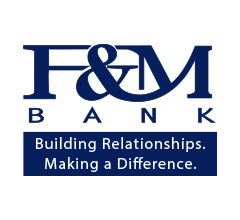 Contact Person
Paul D. Pieschel
Our History: Our Vision guides us every day – to be a trusted financial partner providing knowledge, experience and exceptional service to our customers and communities. We strive to live our values in our service to our customers and our communities – Loyalty, Trusted Advisor, Experience, Innovative, Local Ownership and Community Commitment.
A History of Service. Our story begins in 1918 when a group of farmers and merchants joined together to create a community bank – Farmers & Merchants Bank – to serve the needs of local residents, businesses and the farming community. Through years, we've seen a lot of changes in banking, the economy, technology, farming and just about everything! We've stayed strong and stable, serving our customers through the Great Depression, the Great Recession and many seasons of growth and prosperity. Our location has changed and technology has replaced leather books and ink wells, but our commitment to our customers and the communities we serve is just as strong today as it was in 1918.
Family Owned. We are proud to be a family-owned bank with strong family values. The Pieschel family – Frank Pieschel, G.M. "Mike" Pieschel and Paul Pieschel represent three generations of family commitment and leadership. Today, Paul Pieschel is the Bank's President & CEO, and he serves with the same passion and integrity that his father, Mike, and his grandfather, Frank, served before him.
Relationships Matter. We believe a strong banking relationship is built on a foundation of trust, honesty, expertise and shared goals. We want our customers to be successful and we work hard to share our knowledge and commitment to build lasting relationships.
Banking is Personal at F&M. We know our customers. We live and work in the same communities, and strive to be a warm and welcoming bank! Our bankers visit customers at their farms, homes and businesses and get to know them on a personal level and meet their needs. It's our goal to be a trusted advisor and resource for our customers.
Community Commitment. Actions speak louder than words. F&M believes in giving back to the communities we serve. We do it with our time, our talents and our resources. A strong community benefits everyone and we're proud to generously support our communities.
F&M Mission: To be a trusted financial partner providing knowledge, experience and exceptional service to our customers and communities