United Way of the Brown County Area, Inc.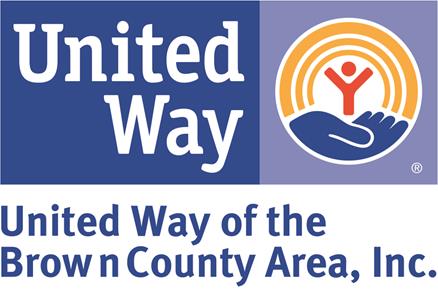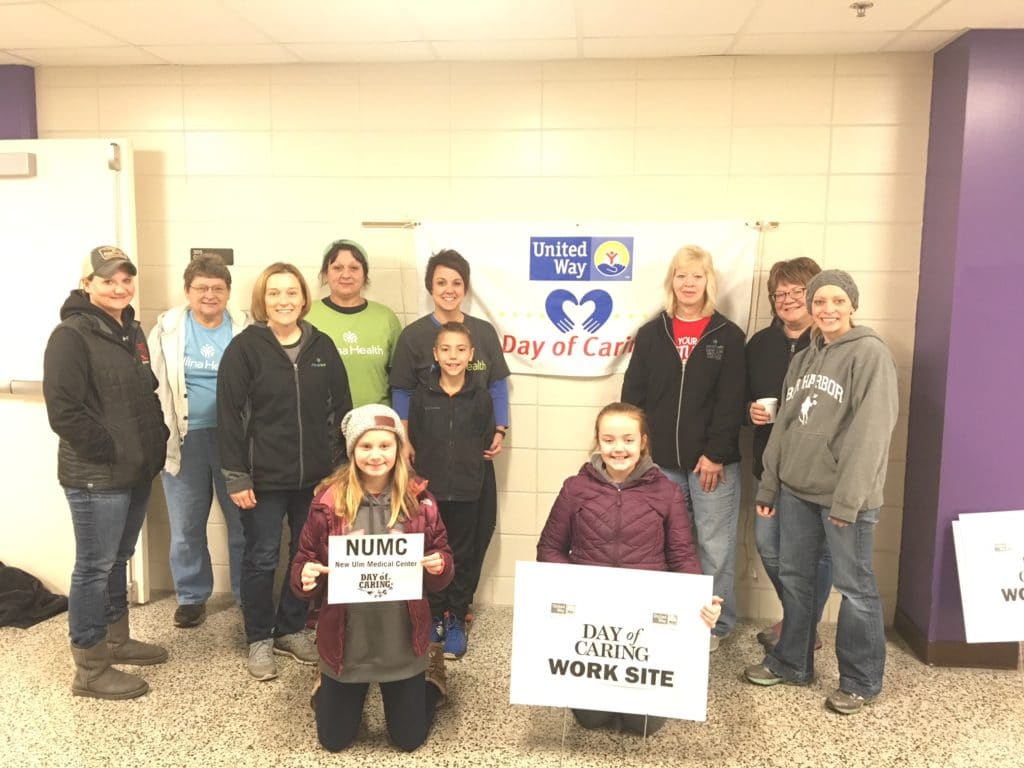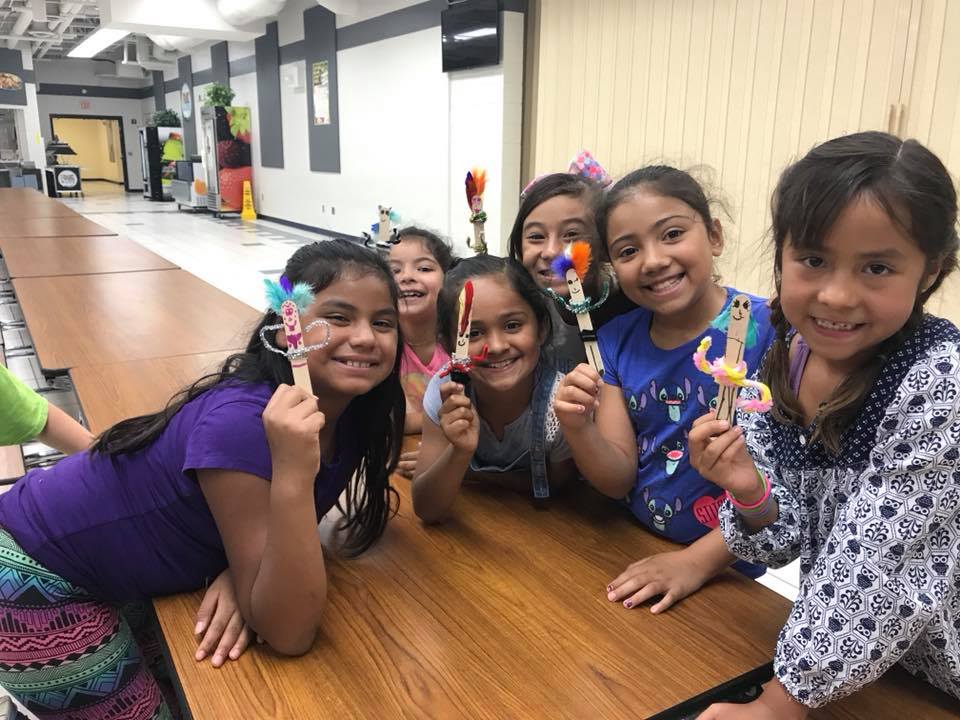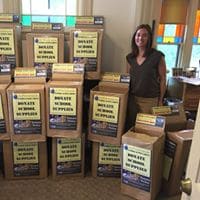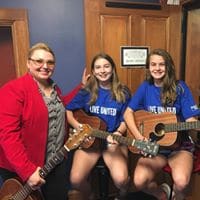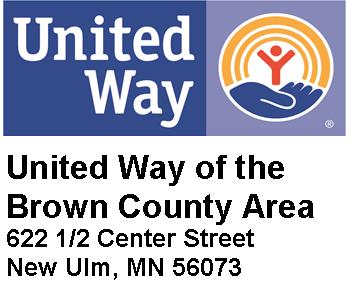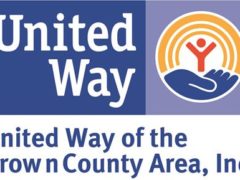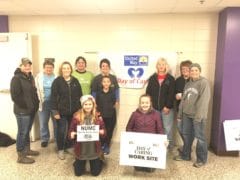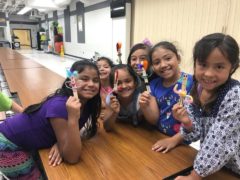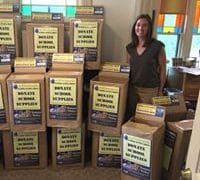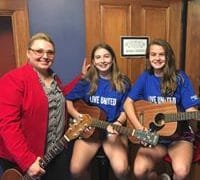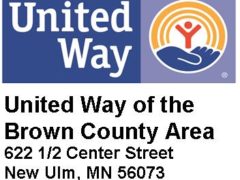 622 Center Street, New Ulm, Minnesota 56073
After an article appeared in the Journal under date of July 23, 1949, "Why Not A Brown County Community Fund?" some interest developed and surfaced among Chamber of Commerce members. Through the Chamber, correspondence with communities that supported a "Community Fund" took place. Information received by the Chamber encouraged action. A planning committee was set up and in March of 1957, the New Ulm Community Fund was organized, incorporated, and registered with the Minnesota Department of State. Its constitution and by-laws are on file with the Secretary of State. In accordance with legal requirements, the organization's name was changed from "The New Ulm Community Fund" to "The United Way of new Ulm, Inc." at a special meeting called for that purpose on April 3, 1973. This change was requested by United Way of America to eliminate the impression that United Funds was only a fund raising organization; to indicate that the United Way included planning and programming as well as fund raising. In December of 2006 based on some strategic planning that was done several years before, the United Way Board voted to change to the United Way of the Brown County Area, Inc. to better reflect the area that we serve.
The United Way of the Brown County Area, Inc. is 100% local and governed by local volunteer board members who make independent decisions for the Brown County area, have an independent mission and bylaws, and make allocations to partner organizations based on needs that are present in our community. United Way of the Brown County Area, Inc. is one of the 1400 members of United Way of America. In exchange for our payment of 1% of our campaign income, United Way of America provides research findings, statistics, guidance, support and use of logo and public relations work with the United Way name. Requirements of being a United Way member include: Non- profit, 501(c)3 status; Voluntary governing body; Annual payment; Conduct and annual audit; Adopted Code of Ethics; Conduct an organizational assessment every 3 years. United Way of America is a fast growing national organization that has set and established basic standards and acceptable guidelines for local United Ways throughout the nation permitting complete autonomy in their operation. Its many services continue to strengthen and improve United Way's operation and accountability among the private sector of charitable contributions.
United Way annually supports nonprofits that serve the community of the Brown County area. Each organization must sign a "Letter of Assurance" which is an agreement between them and the United Way of the Brown County Area, Inc. Some requirements include: not fundraising during "United Way Days" between September – November, using the appropriate United Way logo, etc. Each agency must complete an Application for Funding, which is reviewed by a committee member on the Community Investment Committee and a recommendation made to the board. Collaboration amongst United Way partner organizations is highly encouraged. To support this effort, United Way sponsors quarterly meetings and training opportunities.
We also have United Way of the Brown County Area in-house programs that are run by United Way staff and volunteers:
Day of Caring – The Day of Caring slogan has become "One Day to Help One Another". The United Way Day of Caring is now county wide with the help of our partner organization, Volunteer for Seniors of Brown County. Projects will be solicited throughout the county and volunteers will be solicited to complete them. Projects range from washing windows to painting to yard work, etc.
Venture Grant – The Venture Grant Program of the United Way of the Brown County Area, Inc. is an innovative funding approach developed to provide short-term financial support to emerging human service groups whose programs are responding to an established community need. Since the program began in 1986, the Untied Way has allocated over $100,000 to new programs. Criteria for eligibility includes: nonprofit with service area in Brown County; program less than 3 years old; certificate of non-discrimination; governing board. Ineligible requests include: direct financial assistance to individuals or families; capital expenditures; conference or workshop fees; audits. Requests are encouraged not to succeed $2,500.
United Way Youth Scholarship Program – This program concept was born in the spring of 2002 when reviewing applications for funding. The Budget and Allocation Committee concluded that youth from financially disadvantage families might not have the same opportunities as other youth in our community. Agreeing that youth recreational and educational programs promote many positive outcomes among our young people, United Way wanted to find a way for ALL young people to have the same opportunities. Thus, United Way began the Youth Activities Scholarship Program, which provides scholarships so young people, ages 4-18, can be involved in activities, such as soccer, piano lessons, gymnastics, etc. Over $20,000 will be spent in the 2009/2010 fiscal year on scholarships.
United Way Backpack Project – The United Way of the Brown County Area, Inc. has teamed up with the Salvation Army and other organizations to bring backpacks and school supplies to children throughout the county that would more than likely start without the necessary school supplies to get a good start in school. Backpacks are filled by local volunteers and distributed to schools to distribute at their discretion.
Imagination Library- The United Way of the Brown County Area, with the Dolly Parton Imagination Library, provide Brown County children, age 0-5 years a free book each month.  This program is available to all, regardless of family income, and can be accessed by filling out an application and submitting it to the United Way of the Brown County Area office.  Each child receives a free book, mailed to them, that is age customized to their age and developmental stage.  This program helps foster learning and development in our youngest residents and encourages parents and guardians to read to their children at an early age.
Project Lunch Box- This new United Way initiative will establish a weekend food program in the New Ulm school systems.  Although this program exists in other communities in Brown County, (Sleepy Eye, Comfrey & Springfield), New Ulm currently lacks such a program. Project Lunch will fill that need by using food, cash donations and grant dollars to provide food for kids over the weekend during the school year. Hunger can have a huge impact on young children, causing anxiety, poor behavior and impairment to a child's ability to learn and succeed.  The program would work like this:
Food would be processed, packed and delivered to schools for kids who qualify for free or reduced lunches.  The food packages would be discreetly placed in a child's backpack on Friday to be taken home.  These food packages would include non-perishable food that would require little to no preparation and could provide each child up to two meals and two snacks to get them through the weekend.
United Way of the Brown County Area, Inc.
622 1/2 Center Street
P.O. Box 476
New Ulm, MN 56073